FROM BRAND NEW TO #1 IN GOOGLE IN 5 WEEKS
Overview
Packed Party is an online retailer of fun & stylish party products and accessories, driving a majority of their volume through wholesale to brick-and-mortar retail stores.
They were running ads on the usual platforms, but were having trouble seeing consistent profitability on their top-of-funnel prospecting campaigns. They wanted to increase profit and stability with a higher volume of organic traffic.
Packed Party's team came to us looking for help creating content that would actually rank well in search engines. They had a massive social following with a lot of branded search traffic, but they weren't succeeding in getting new sets of eyes to their website without ads or social media.
After spinning their wheels trying to rank their own content without success, they came to us to help finally get them to the top of search rankings.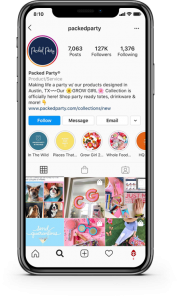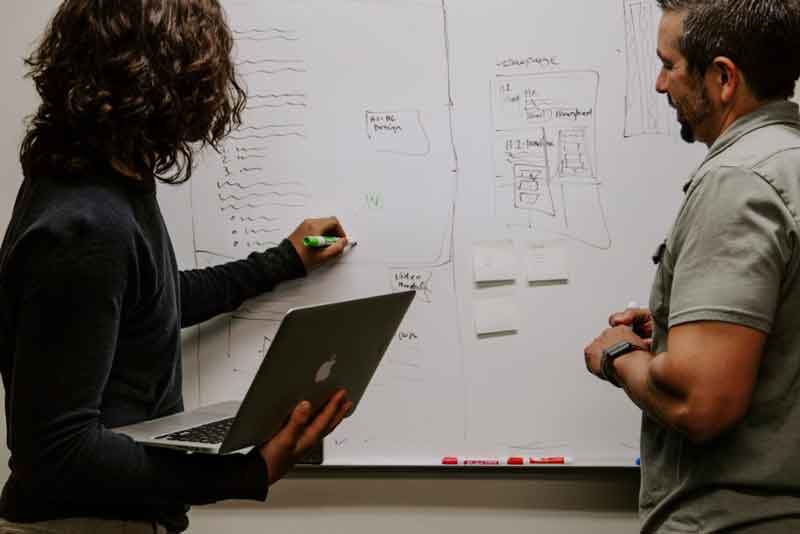 Our Approach
Packed Party already had a very robust product catalog, so it gave us a tremendous amount of opportunity to dive in and see where the lowest hanging fruit was. 
We first started with a full website audit, taking a look at everything from site speed, to making sure their content was tagged properly, to even identifying dozens of broken backlinks. Once we identified these issues, we got to work with the Packed Party team to fix them so we were building upon a solid foundation.
After that, the real work started. We performed an incredible amount of keyword research, using their highest converting products as a guide to ensure we would end up driving traffic to profitable product pages. 
Strategy
We ended up identifying numerous opportunities, but the one that really got us excited to start with was centered around their collection of stadium approved bags.
We created a new Clear Stadium Bags collection page for their website with relevant products and worked with a developer to insert text below the products. This ensured that the first thing users saw was still the products, but we could also keep Google happy with our search engine optimized content.
Our content team crafted about 1,200 words of content using our proprietary Term Frequency – Inverse Document Frequency process, and injected it into the bottom of their collection page.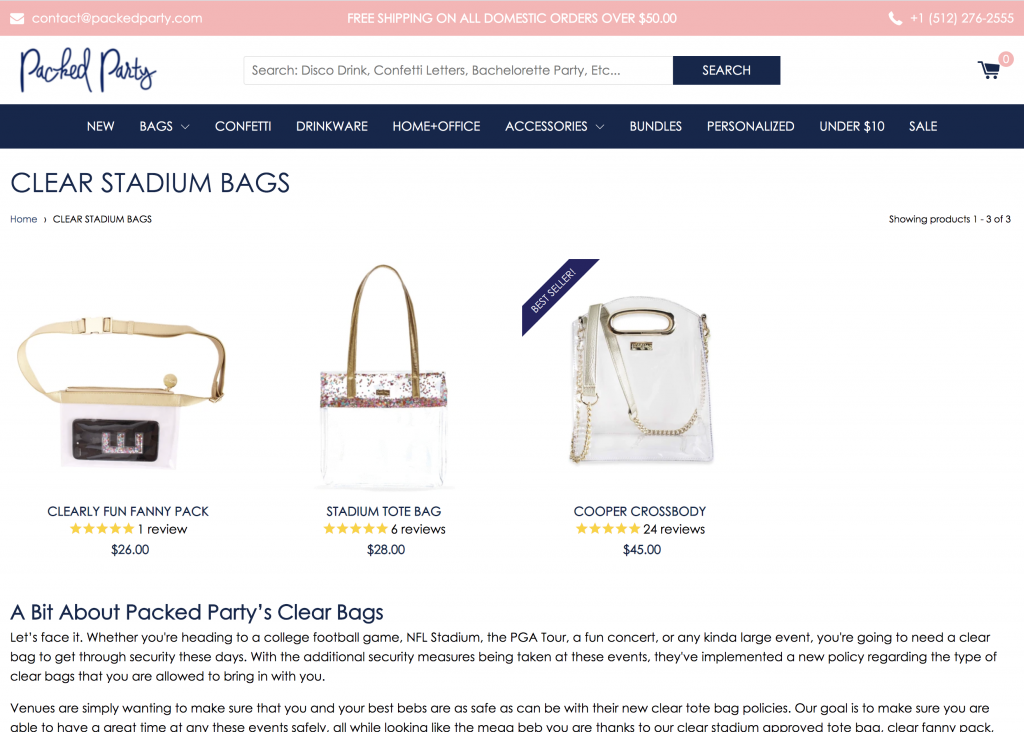 Driving It Home
Our work doesn't stop at content though! Once we got their new page optimized, we got to work with developing a backlink strategy. This is a crucial step in the process and needs to be done correctly in order to be effective.
Our backlink strategy involved getting 10-15 high domain authority backlinks pointed to the new clear stadium bags page. We worked to get articles posted on numerous websites, opting to target a combination of fashion and college websites.
These weren't just your standard community colleges though. No, we obtained links from prestigious universities like USC and Harvard. 
After 3 weeks, we had successfully obtained about 60% of the backlinks we were building, and the results really do speak for themselves.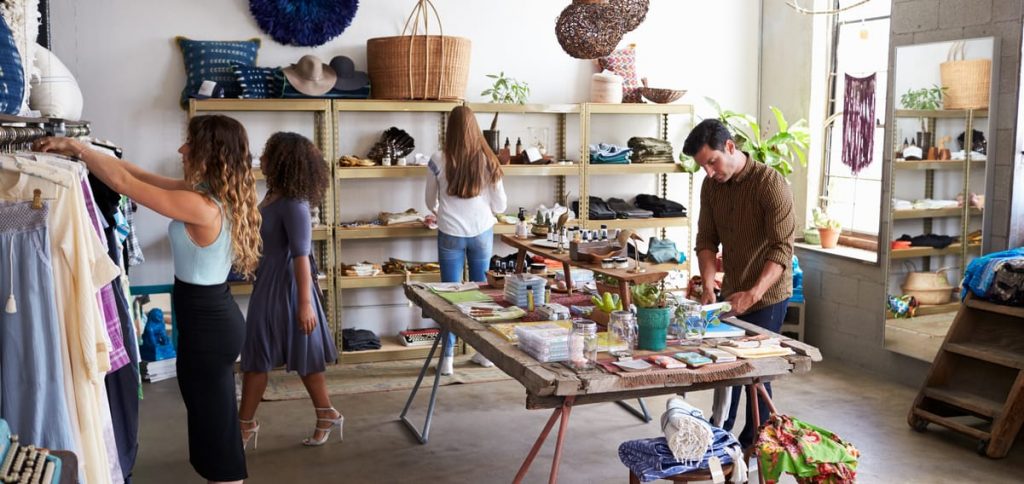 Results
This is where we really get fired up. We had one primary keyword along with about 7 or 8 secondary keywords that we were trying to rank for.
Typically we tell clients to expect results in 2-3 months. Oftentimes it is quicker than that, but we want them to know that SEO is a long-term investment, not a short-term play.
Well, the new collection page that we built for Packed Party achieved Page 1 status on all of our target keywords within just 3 weeks, and with the added backlinks, they were still climbing steadily.
After 5 weeks, we actually pulled ahead of Amazon into the #1 slot on a few keywords! Beating Amazon in search ranks is no easy task, but we pulled it off and Packed Party couldn't be happier!